Standard & Customized Premium Quality Bolts
Best Quality Fasteners in Accordance with all International Standards for All Industries
There are different types of Fasteners and out of which bolts are majorly used Fasteners in almost every industry, where fastening of two components is required.
Types of Bolts: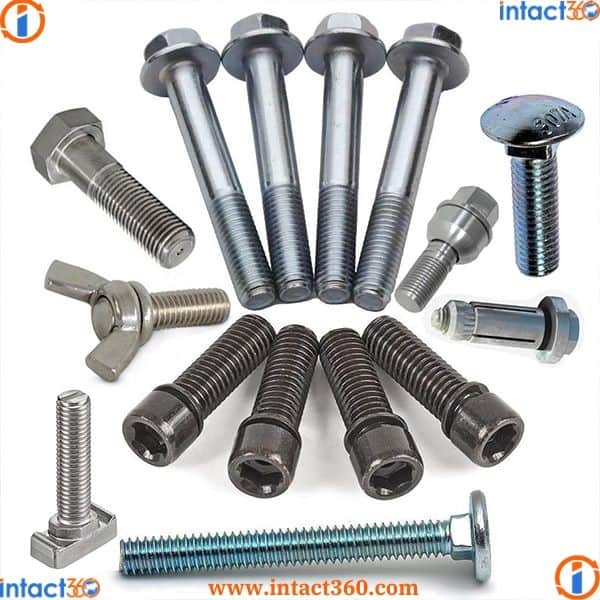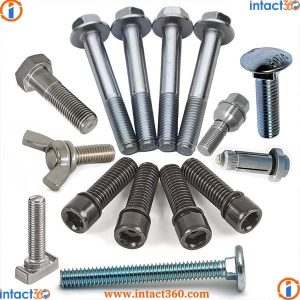 Intact360 are Exporters, Suppliers and Exporters of International Standard Bolts which are made by Cold Forging, Hot Forging & Bar Stock Machined. Bolts are used with nuts to fasten the products. Bolts are further classified into different types depending on threading and shape. The selection of raw material for Bolts depends on various factors such as Environment, Corrosion Resistance, Strength and of course cost.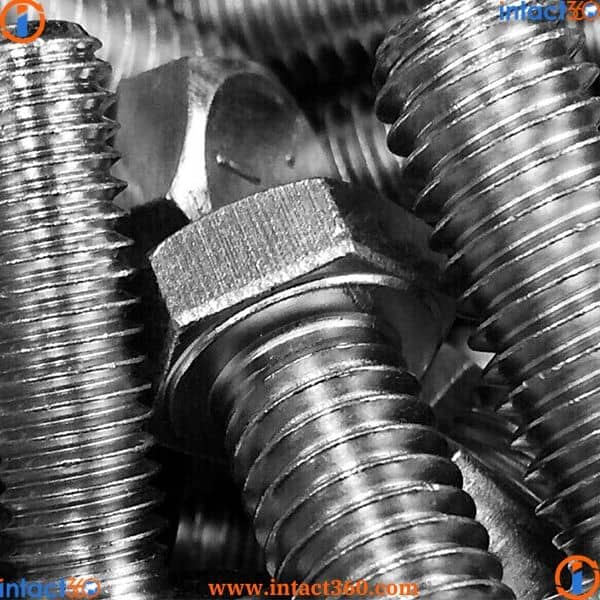 Intact360's Bolts collection
Intact360's Bolts Collection
Where there is requirement of High Strength Bolts Carbon Steel Grades like Grade 8.8, Grade 10.9, Grade 12.9 are used.
RAW MATERIAL FOR MAKING BOLTS
Stainless Steel 302, 304-A2,316-A4 , 316L
Carbon Steel Grades 5.6 , 8.8, 10.9 & 12.9
Mild Steel & Alloy Steel
Inconel, Nickel, Silicone Bronze, Aluminium, Chrome, Brass
42CrMo4, 30CrniMo8, 25CrMo4, C55