Standard & Customized Premium Quality Studs
Best Quality Fasteners in Accordance with all International Standards for All Industries
Threaded Rods/Studs is a fastening bar or a rod threaded along its length.  Threaded rods are generally compatible with Hex Nuts, Hex Cap Screws, Flat Washers, and Spring Washers.
Types of Studs: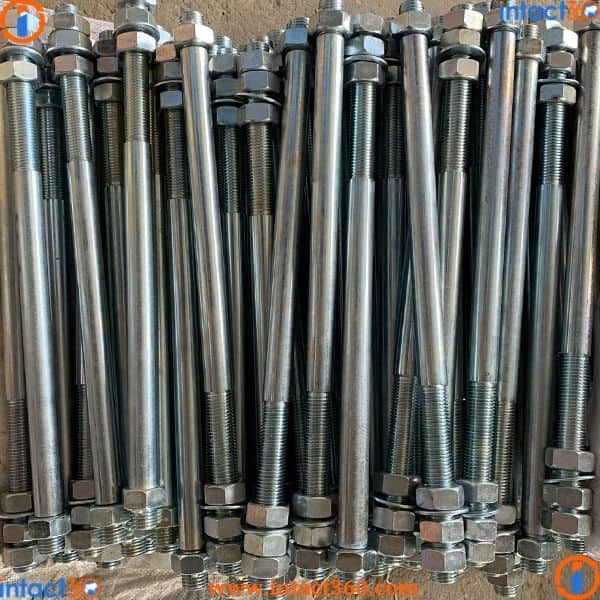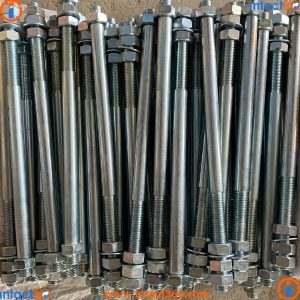 The Threads of Studs/Rounded Rods are Coarse Threads, Fine Threaded Rods, and Acme Threaded Rods depending upon the application. Some special grades are used for manufacturing Studs/Rounded Rods such as EN 10269 1.7218, 155680, 1.7725 are used for low temperature and grades 1.1181, 1.7218, 1.7255, 1.7709, 1.4923 are used for high temperature.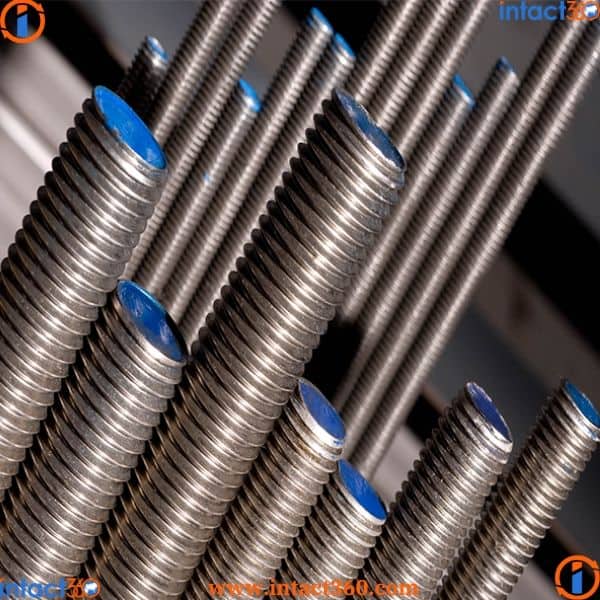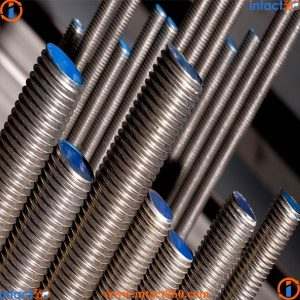 Intact360's Stud's Collection
At Intact360 we offer different types of Studs/Threaded Rods based on customer requirement like Fully Threaded Studs, Half Threaded Studs, Double end Studs, Hurricane Studs, Weld Studs specified in DIN Standards DIN 975, DIN 976, DIN 939 & DIN 835.
Coating & Plating For Studs/Threaded Rods
Zinc Plating, Phosphating, Black Oxide
Cadmium, Nickel, Molykote
PTFE Coating, Teflon Coating, Xylan Coating
Fluoropolymer Coating & Flouro carbon Coating
Hot Dip Galvanizing (HDG)