Standard & Customized Premium Quality Circlips
Best Quality Circlips in Accordance with all International Standards for All Industries
CIRCLIPS & RETAINING RINGS
At Intact360, we manufacture wide range of Internal Circlips & External Circlips as per customer requirements and Industry Standards.
Types of Circlips & Retaining Rings: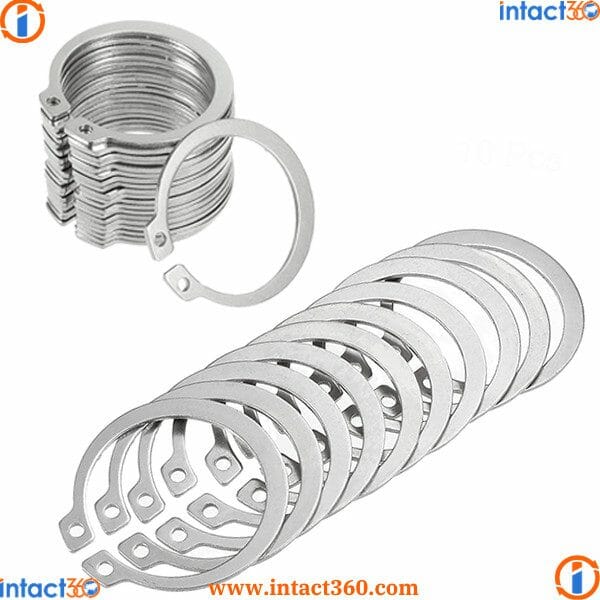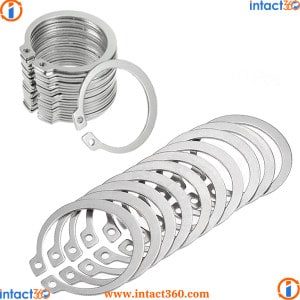 Circlips & Retaining rings are used as a fastener, these products are semi-flexible metal ring that comes with open ends. We offer both Internal and External Circlips as per all DIN standards. Circlips are mainly used in applications where they are subjected to strong Centrifugal forces and they are best solution as far as thickness & radial width is considered.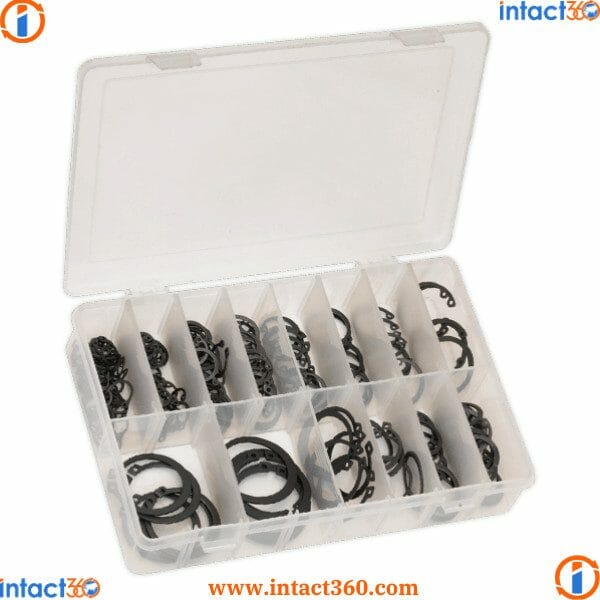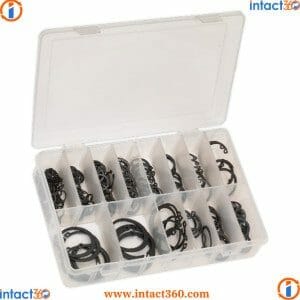 Intact360's Circlips Collection
Circlips are manufactured from Spring Steel Grade EN42J, C 67, C 75, or CK 75 Spring Steel in accordance with DIN 17222, Stainless Steel Grades 304, and 316 as per DIN 471, DIN 472, DIN 6799, IS 3075 standards.
Application Areas of Circlips:
Electric Motors
Pumps
Turbines
Pistons
Vehicle construction
Brake adjustment & Clutches
Optical devices
Sprocket chains
Electrical Appliances
Roller/Wheel bearings
Gearing/Transmission